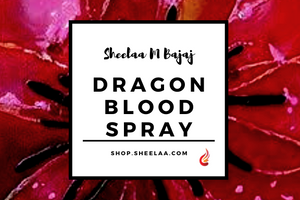 Dragon Blood Spray
Regular price Rs. 995.00 Sale
Dragon Blood Spray is an unique, one of its kind, uniquely formulated pain relief spray for gaining relief from various pains such as joint pain, knee pain, ankle pain, muscle pain etc.
Get Amazing Results & Relief from Stiff Joints, Sore Muscles and Knee Pain with this Magical Spray
Stiff Joints? Sore muscles? Feeling that nagging pain from chronic muscle aches? You need to soothe those muscles using this specifically made oil - Dragon Blood spray. Use this spray to the affected location on your body and start feeling the difference in flexibility, pain and the overall improvement.
How to Use?
Apply this spray on the affected part of the body
Leave it unwiped
Don't apply near or inside eyes
Delivery
2 days dispatch / 5-7 days delivery within India.

Shipping
Weight-based shipping charges will be applied at checkout.
Returns
No returns but exceptions can be made.