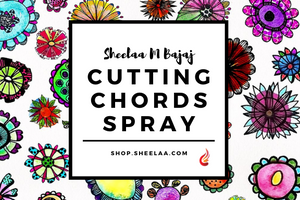 Cutting Chords Spray
Regular price Rs. 995.00 Sale
We all build energy chords with people we interact with. Colleagues, relationships and friends. 
All these people build chords with us. These chords are silent draining mechanisms. They drain our energy all the time.
When people feel jealous of us or are envious of us they build chords with us.
The spray helps to delink your energy with other people.
People who are in the limelight and who are doing well in life should use this spray everyday.
Make sure to use bmr soap and bmr salt too.