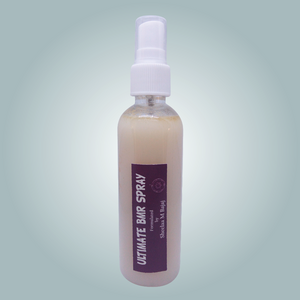 Ultimate Black Magic Removal Spray
Regular price Rs. 995.00 Sale
Black Magic Removal Spray or BMR spray is used to remove the harmful effects of black magic on a person by using it for a set number of days based on the intensity and severity of the case. 
Get Rid of Black Magic with the Ultimate BMR - Black Magic Removal Spray
Black magic is commonly practiced by Tantric using the Vedic method to achieve desirable results, but for negative causes and intentions. This uniquely made BMR spray will help you to reverse and destroy ill effects of black magic.
How to Use?
It can be used similarly to a perfume spray.
Delivery
2 days dispatch / 5-7 days delivery within India.

Shipping
Weight-based shipping charges will be applied at checkout.
Returns
No returns but exceptions can be made.