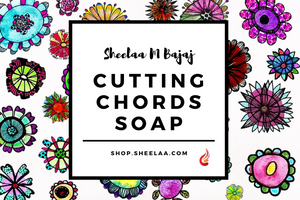 Cutting Chords Soap
Regular price Rs. 500.00 Sale
Cutting Chords Soap
This energy-filled soap is filled with herbs and essences that help you cut and dissolve unwanted energetic cords from your auric field. This blend connects to the energy of Archangel Michael and cuts away any negativity, unhealthy energetic cords/attachments from one's aura.
Delivery
2 days dispatch / 5-7 days delivery within India.

Shipping
Weight-based shipping charges will be applied at checkout.
Returns
Unfortunately, we can't offer returns since this is a bath product.