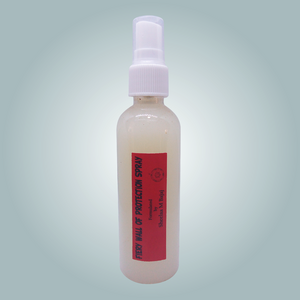 Fiery Wall of Protection Spray
Regular price Rs. 995.00 Sale
Fiery Wall of Protection Spray is a specially formulated oil made by Sheelaa M Bajaj who is the best numerologist in Asia.
Fiery Wall is also widely regarded as an effective formula to uncross malevolent or detrimental spells and hexes. This unique spray provides an impenetrable layer of protection while driving bad energies and crossed influences away. It is suitable for use at the office, home, or even while traveling.
How to Use?
It can be used similarly to a regular perfume spray.
Delivery
2 days dispatch / 5-7 days delivery within India.

Shipping
Weight-based shipping charges will be applied at checkout.
Returns
No returns but exceptions can be made.