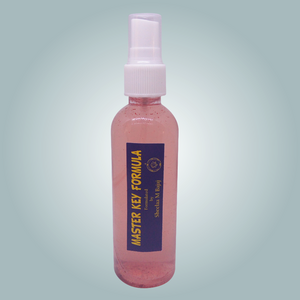 Master Key Formula Spray
Regular price Rs. 995.00 Sale
Master Key Formula Spray is a specially formulated spray made by Sheelaa M Bajaj who is the best numerologist in Asia. 
Reading and absorbing are two different things and what really matters is how much you are absorbing when you are in your endeavour of learning something new in life. This magic spray by Sheelaa M Bajaj will amplify the effectiveness of your efforts when learning something new and improves your absorbing abilities. 
It could be your learning during the job, business, conferences, online courses, student life, you need to capitalize those learning opportunities by laser focusing your learning. Master Key Formula spray aids you to laser focus and to grasp those vital aspects of the subject being taught.
How to Use?
Just spray as you use any perfume.
Delivery
2 days dispatch / 5-7 days delivery within India.

Shipping
Weight-based shipping charges will be applied at checkout.
Returns
No returns but exceptions can be made.