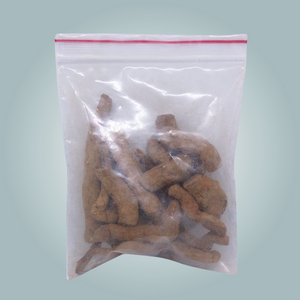 Sent Back to Sender (II)
Regular price Rs. 2,000.00 Sale
Sent Back to Sender (II) just as the name would suggest is designed to help you reverse negative thoughts and vibes back to their source. They are used in an array of rituals and work really well when used appropriately. They, unlike leaves, are available in crumbs, so it is easy to use them in several different ways.
Before using the Sent Back to Sender (II) crumbs, you need to first check and ensure that you have sustained negative spells from another party. Once you do that, you need to determine the actual party that has directed negative vibes towards you. The biggest reason why it is important to both of the above is to ensure that you are praying when you burn Sent Back to Sender (II) and that they are directed exactly where they need to go – back to the original source.
If you're experiencing constant failures at work, careers or business, chances are that someone has cast an ill spell on you. This can be anyone starting from your coworker, boss or even a classmate. After you determine where the ill spell initiated, you can then get rid of it by burning Sent Back to Sender (II) chunks.
How To Use?
The Sent Back to Sender (II) rocks are extremely strong hence must be used in small quantities. You should first break off a piece of rock and dampen it a bit with only a few drops of water. When you have your other ritual materials ready, you can burn it and allow the smoke to vanish out the door or window but never inwards.
With regards to storage, the Sent Back to Sender (II) chunks should be kept in an airtight bag at times to preserve their properties and away from the reach of children at all times.
Delivery
2 days dispatch / 5-7 days delivery within India.

Shipping
Weight-based shipping charges will be applied at checkout.
Returns
No returns but exceptions can be made.